Considering Men's Counseling?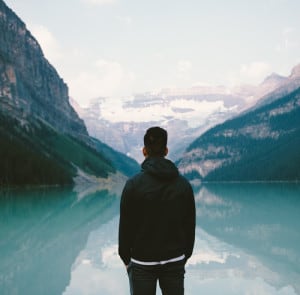 Do you feel as if something in your life is off? Do the strains and obligations of your career prevent you from maintaining or forming healthy, intimate relationships? Do you feel detached or numb and unable to make true emotional connections with the people closest to you? Perhaps added responsibilities at work or greater expectations at home are creating stress and anxiety that you struggle to manage on a daily basis. Do you feel you've lost sight of who you wanted to be, or are no longer sure who you are at all? 
Or are you seeking men's counseling because you're feeling anxious or depressed? Perhaps negative experiences from your past may be harmfully impacting your career, current relationships, or mental health? Are substances or habits like video games getting in the way of your life? Has trauma interrupted your life? 
Or are you a young adult, trying to navigate the complex worlds of work, school, and relationships? Reconsidering your career or goals from when you were younger and thought you had it all figured out? Are you recovering from a difficult childhood, feeling like you didn't get the opportunity to engage in the world because of the pain you were in? Are you trying to set up a life, but feeling uncertain of how to do so? 
At the end of the day, do you wish you could find enjoy life more?  
Many Men Struggle with Stress, Relationship Problems and Life Balance Issues 
For many men, establishing a healthy career and personal life balance can be challenging. Past relationships, work anxiety, personal history, and mental health issues can all contribute to a sense of imbalance in your life. The demands of being an engaged father and dedicated husband, the stress of acting as the sole provider for a family or the shock from a recent divorce can negatively impact your work performance in addition physical and mental health. In a society that places so much emphasis on work and success, it's very common for men to have problems maintaining a fulfilling relationship with life, themselves, friends and loved ones. For men who are single and lonely or struggling professionally, it can be even more challenging.
Fortunately, counseling for men can help you discover how to harmonize your professional life with your personal relationships; reduce frustration, stress and anxiety and improve your overall physical and mental well-being. With help and support, you can reconnect to yourself and renew existing relationships or build healthy new ones.
Counseling for Men Can Provide You with Support, Skills, Insights and Empowering Strategies for Growth in All Aspects of Your Life
Counseling looks different for every one of my clients. In counseling for men sessions, we might be looking at some of your past. What negative aspects of your past are you still carrying with you? What strategies did you develop in your youth that no longer serve you in the adult world? How do past relationships influence your present ones? How have past events affected your current behavior, attitude and perceptions, perhaps without you even knowing?
For other men in counseling, it's going to be about developing some effective, concrete strategies for now. How are you dealing with stress or depression? Do you need improved communication skills for you romantic relationship, or to deal with a difficult family? Do you want to become a better parent? Is your anger an issue? What strategies can you use for insomnia, motivation, or social anxiety?
I am a Licensed Processional Counselor who's been helping clients navigate a wide range of issues ranging from depression and anxiety to trauma. In my six years of private practice, I have witnessed firsthand the power of therapy to help people live happier and more fulfilling lives. Life is supposed to be a wonderful, engaging experience. With the proper guidance and compassionate support, you can take control of your life, improve relationships and learn to enjoy yourself again, maybe for the first time!
I'm considering counseling for men, but I still have questions and concerns…
Maybe I'm just flawed or broken, and I have to learn to deal with it.
Neuroscience has consistently demonstrated that the brain can be re-wired. The way you think, feel and deal with conflict and success can all be restructured and re-tooled. This is important because it is primarily in our youth that we develop mechanisms to deal with stress, anxiety and fear. As we mature, those same mechanisms that once served us begin to fail. Systematic failures can make you lose faith in your ability to control your life or deal with problems that arise. You may not even know how to enjoy the life you have created. With men's counseling, you can identify the manners of thinking that are no longer serving you well and re-frame your sense of options. I can offer you healthier options and help you build the tools and skills needed to increase happiness and improve your relationships.
I'm already so busy, and I'm not sure if the time spent in counseling for men will be beneficial.
It can be helpful to look at men's counseling as an investment in your career, relationships and overall wellbeing. While the most urgent priorities in life often grab our attention, they aren't always our most important. Taking time to take care of yourself and develop a new way of looking at the world will hopefully have a huge return on the investment of time and money it requires. The changes from men's counseling can last a lifetime.
Another reason to consider men's counseling is that your personal growth and mental health have a huge impact on your partner, children, and even coworkers and friends. You taking care of yourself is you taking care of them in a different way. Essentially, investing in counseling is investing in yourself and those you love. By taking the time to examine who you are and what you want to create, you can become a better employee, friend, spouse and parent.
Let's Do Something  About This!
Contact me using the pop-up form below to schedule a free 30 minute consultation. Or you can call me at my confidential business number (303) 748-4730.
I look forward to speaking with you about your concerns and am happy to answer any additional questions about how I might help you!
-Robin